Caroline and Valérie, the most adorable twins Berlin has to offer! Half French, half German, the bilingual duo cheers up the fashion scene with timeless design and maritime flavours. The sisters redefined Brittany's sea bags in an elegant way and created chic travel companions. The bag collection reminds of sun, beach and a salty breeze. With their label they concentrate on the simple but beautiful things in life. I met Caroline and Valérie in their bright studio in Kreuzberg for a "tête à tête" behind the scenes.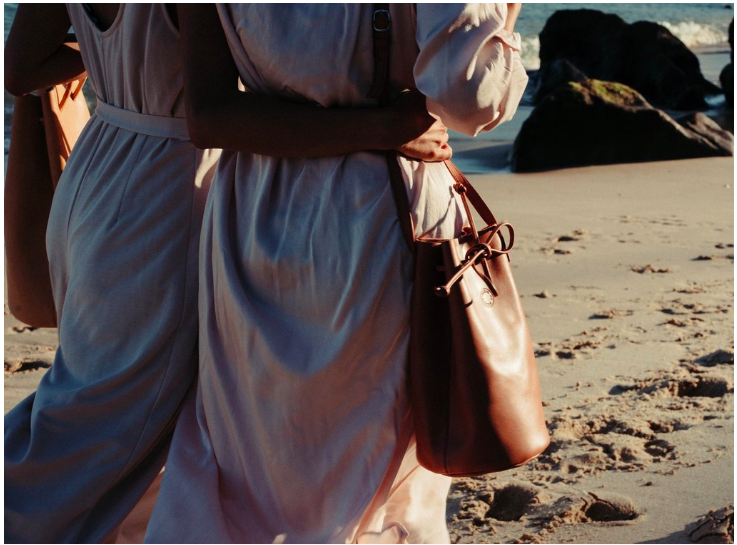 MyRiveGauche: What inspired you to create your own bag venture Marin et Marine and what's the philosophy & vision behind your label?
Marin et Marine: It all started with a trip. We didn't find a handy backpack to travel with. We got inspired by all the bright colours in South East Asia and set our goal to design a simple and functional bag, suitable for every day use and handy while travelling. It was the time when gym bags got popular again and we wanted to have something more classy and special. After weeks of creating mood boards and colour schemes we decided to dye the fabrics on our own to create our individual nuances and obtain unique shades and the pastel colours we like.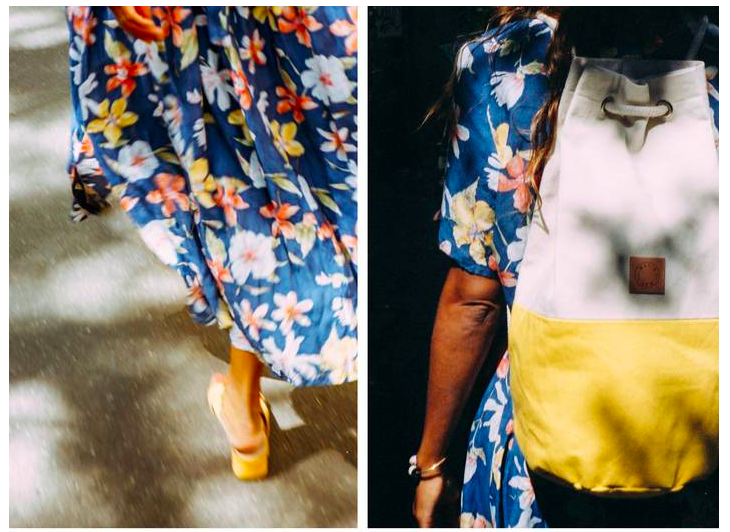 Our vision is to concentrate on the simple but beautiful things in life. We stand for reduced simplicity and the emphasis for design which is functional with a maritime touch. Our mother is French and we have so many memories of our yearly summer holidays in coastal Brittany. It's the source of our inspiration and everything we want to create for Marin et Marine gets this special maritime details: colours, knots, strong canvas. We focus on colour and details and want to create long lasting pieces that are classic and never out of fashion. Instead of consuming more and more we attach great importance to high quality and want to go back to the time where you only had a few items which were handmade with love and dedication - lasting almost a lifetime. The Sac Marin Leather is handcrafted in a traditional leather manufactory in Berlin and thus we want to support old handcraft makers and local production.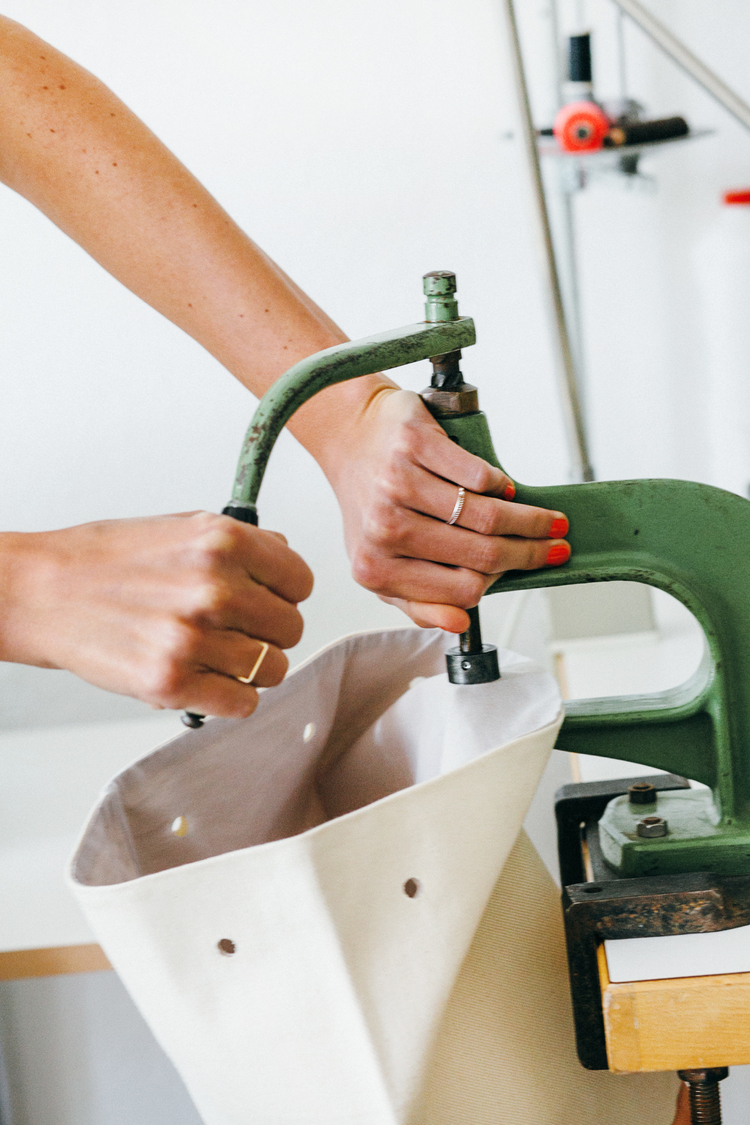 MyRiveGauche: When did you feel it was the right moment to go full in and start designing and manufacturing your own collection?
Marin et Marine: It was important for us not to depend on others as well as the seasonal and always changing design market. Thus we decided to work as freelancers. In 2013 we felt it was the right moment to start our own business. It was a perfect combination between courage and naivety. At that time Caroline still worked as a Graphic Designer and Valerie as a Product Designer. It was tough to have several jobs at a time, but like this we financed everything on our own and the brand grew organically. It gave us the time to "test" our brand and to see if there was a demand.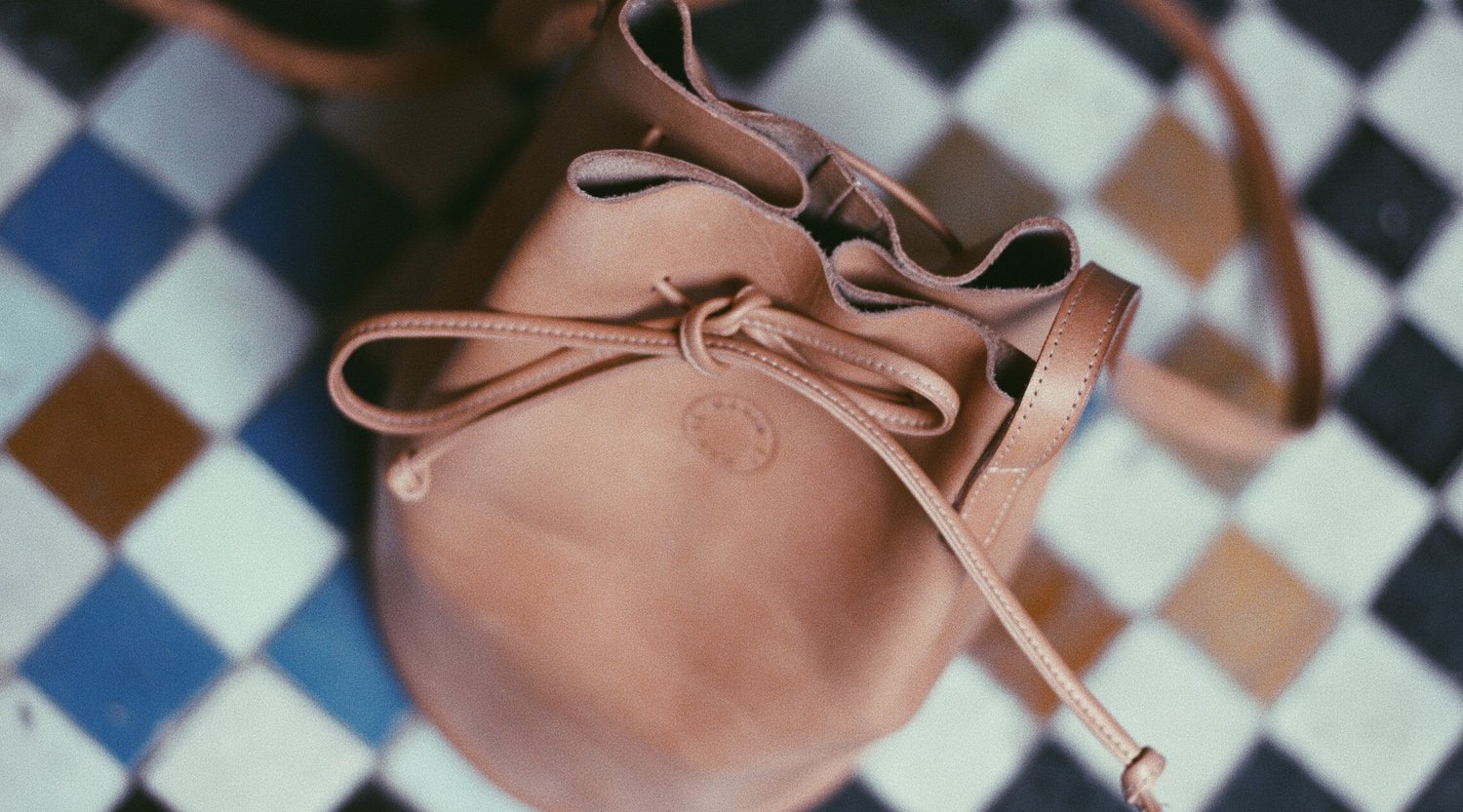 MyRiveGauche: What are your different roles behind the scene?
Marin et Marine: While Caroline is concentrating on our corporate identity and website; Valérie is buying all the materials and is coordinating the manufacturing process. Together we work on new prototypes and designs. The combination of being structured and dreamy at the same time results in a creative partnership and a unique collection.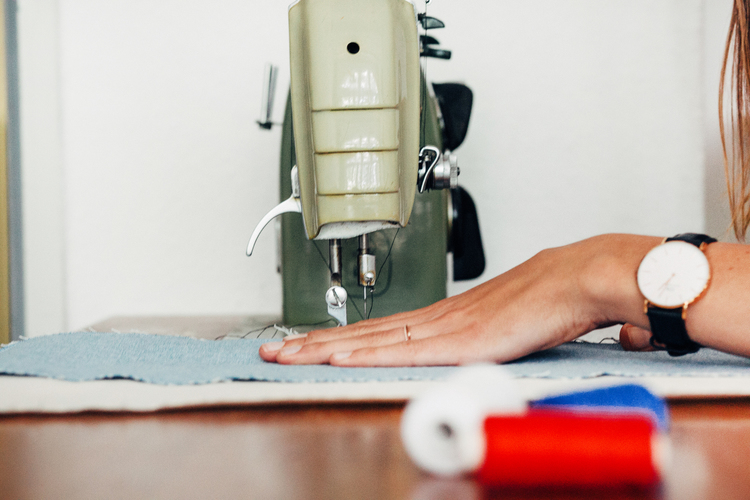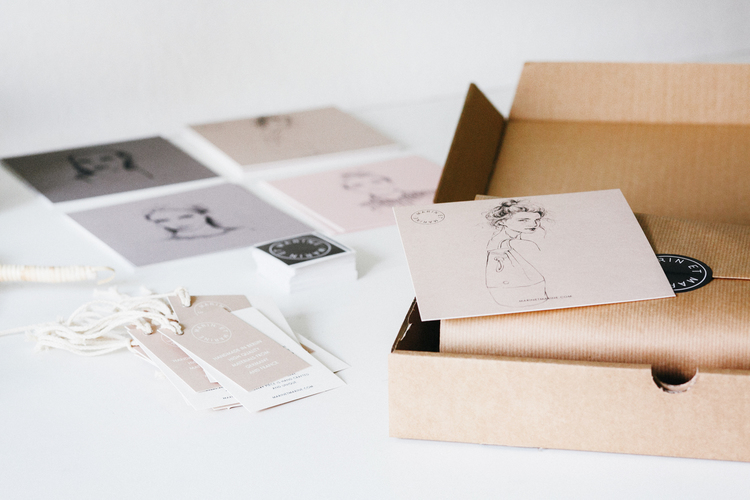 MyRiveGauche: Why did you choose Berlin as your hub?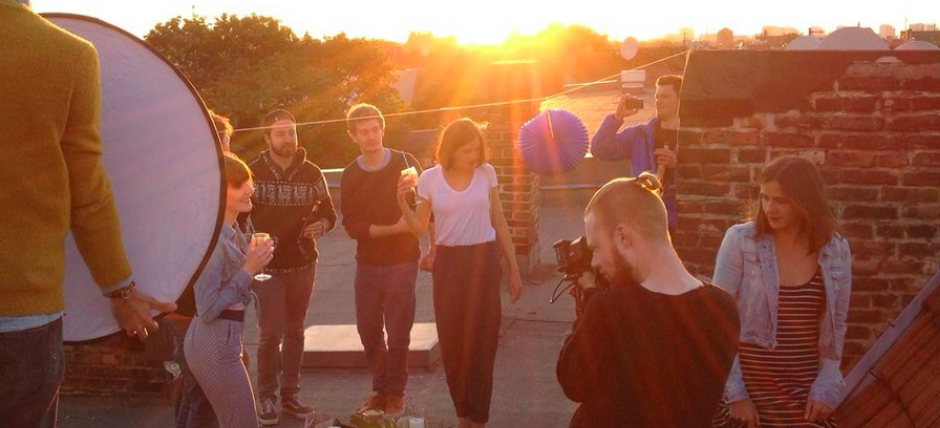 Marin et Marine: In Berlin there is a special spirit & vibe. You can start something without being questioned. It's a city full of creative minds and attracts interesting people who come here with dreams. No one is asking why you have three jobs at a time to try something out. We are surrounded by our friends working in different fields and are very lucky to be part of a creative network where everyone supports each other and shares ideas. It gives us a really nice mix of friends which we are very grateful for.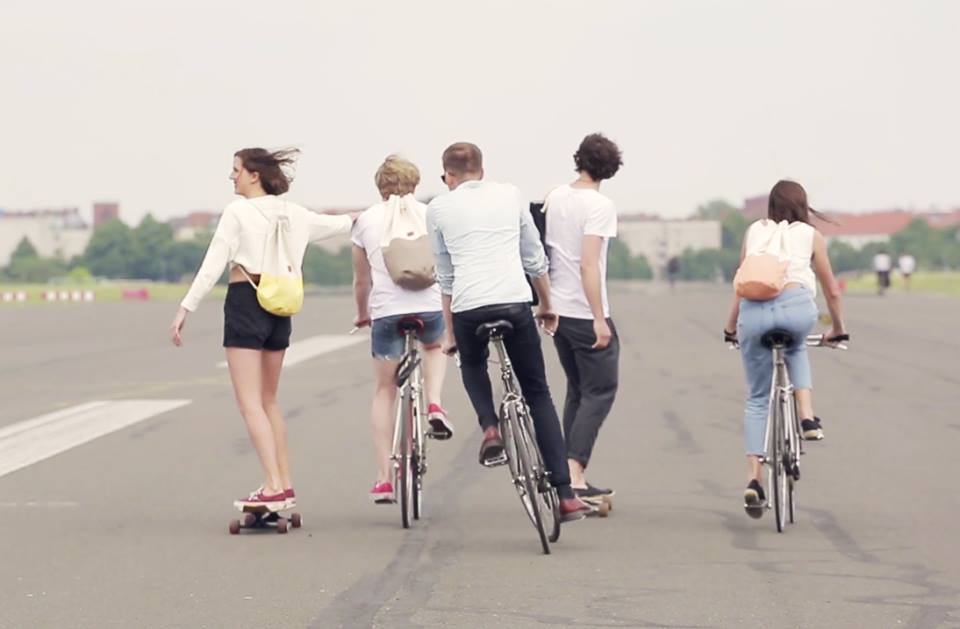 MyRiveGauche: "Fair Fashion & Who made my clothes" gain more and more importance in the fashion scene. Where do you source your raw materials and how do you ensure the quality of your fairly trade products and collection?
Marin et Marine: We place great emphasis on local production and source our organic cotton and lamb wool exclusively from German weavers. It took a long way to get the right raw materials in the high quality we were looking for and to find the addresses for all the other ingredients. Every single bag of the collection is designed by ourselves and crafted in Berlin. We control most of the steps and are in direct contact with our manufacturers. By bringing the organic cotton to the dying company, we see how it's done and can ensure the quality. The Sac Marin Leather bags are handcrafted in a traditional leather manufactory in Berlin and we work closely with the women who are sewing our bags.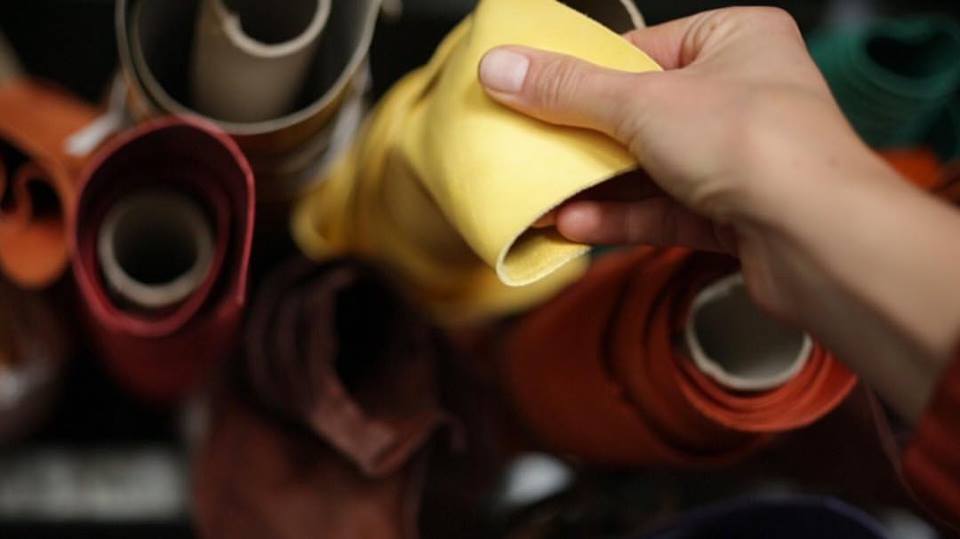 MyRiveGauche: The pictures & illustrations on your website and Instagram are beautiful. Where do you take most of your inspiration from and how does that reflect in your designs?
Marin et Marine: We got our inspiration by travelling around the world. We love to get out of our comfort zone and leave for a new journey, discovering new places, old traditions, meeting different people and learning from other cultures. Problems become less important and we gain a new focus on our daily life and work. Our grandparents from both, French and German side used to travel a lot. Due to their profession they got the chance to see different places in Africa, the Middle East and Asia and we got inspired by their stories which made us wanting to experience the same.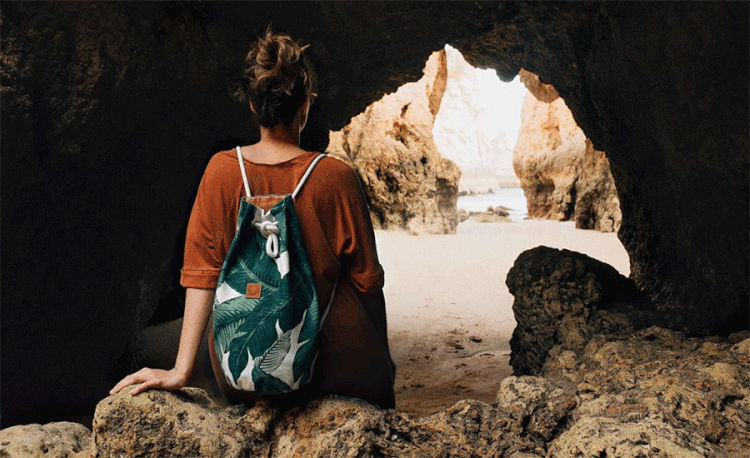 MyRiveGauche: How would you describe your different bag models and the story behind the design process. Which bag is currently your favourite?
Marin et Marine: The SAC MARIN is our longtime favourite. It leans on the design of duffle bags from the 70ies. We designed the bags with strong canvas that you don't find that easy anymore and a special touch of pastel colours. A handy bag to travel with or for the urban daily use.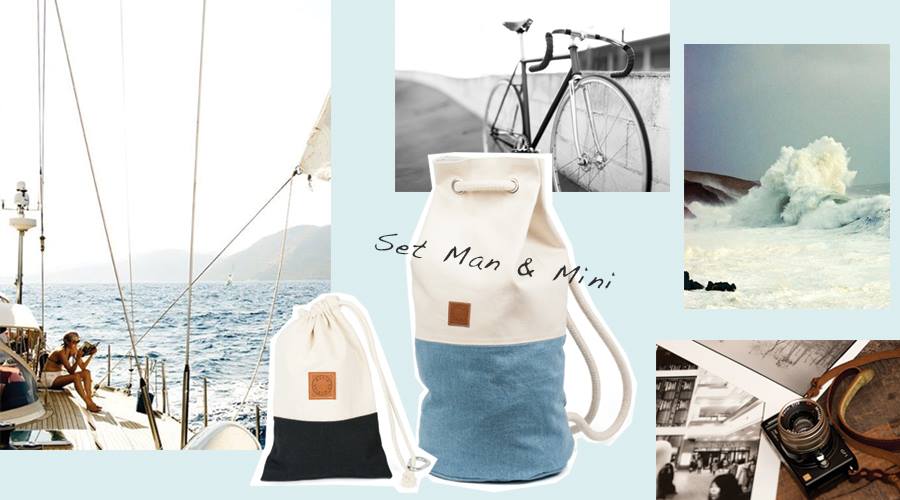 The RAINBAG is our rain-proof duffel bag - made from tightly woven durable cotton therefore super water resistant. The striped drawstring bag inside additionally protects your stuff from the rain.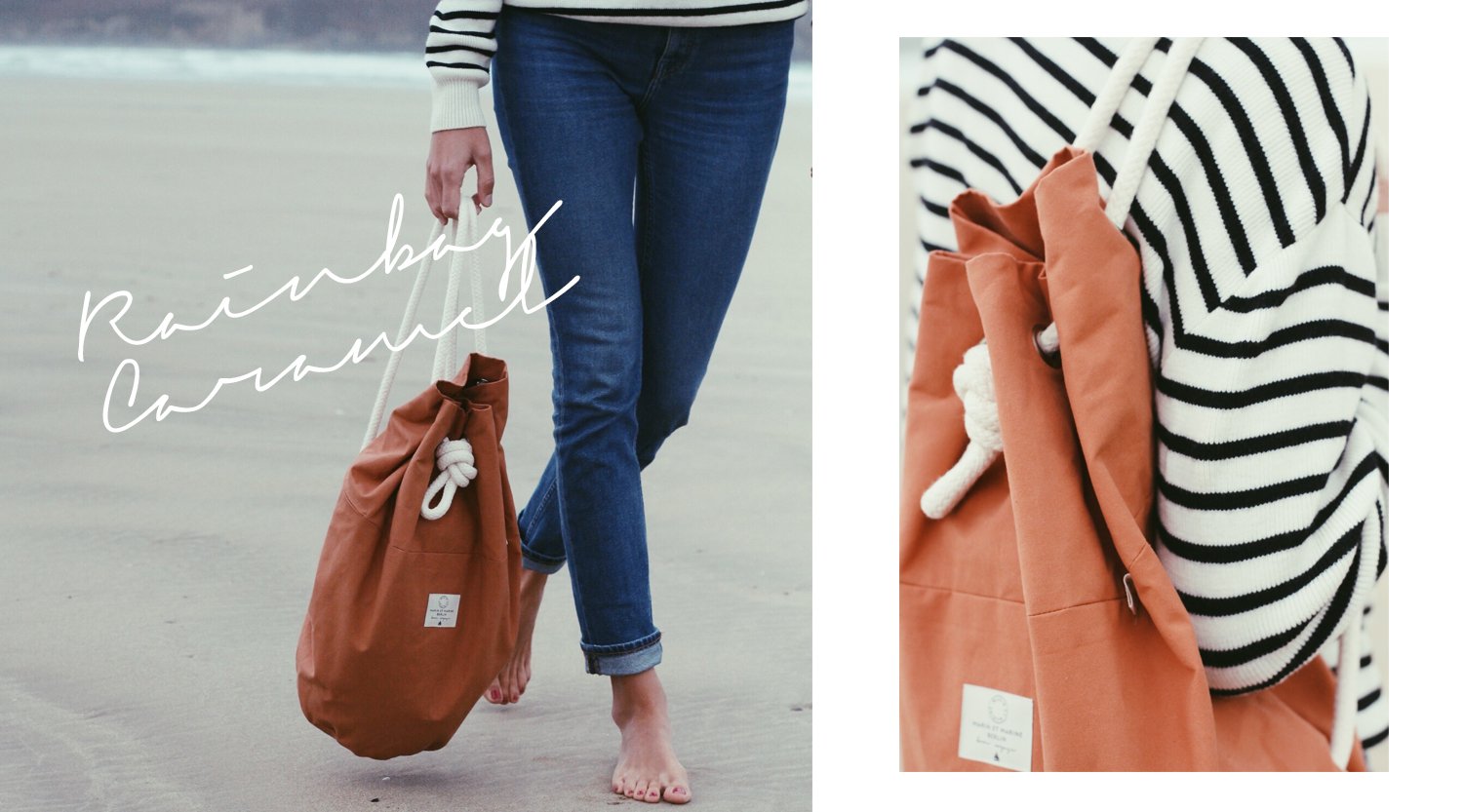 The BUCKET BAG is like a chameleon. We wanted to have a classy bag that looks simple and special in the same way. An elegant bag for the evening as well as for daily use.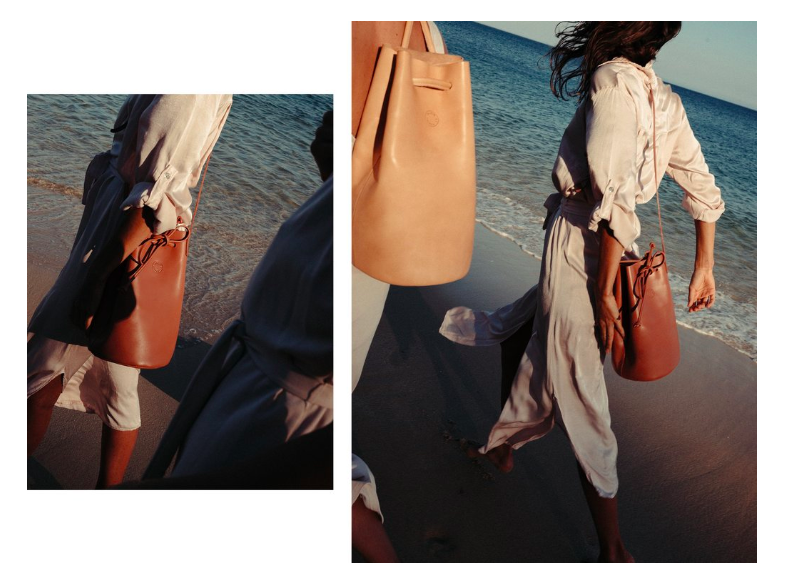 The SAHARA BAG reminds us of our grandmother's style which was always so classy. She wore very modern linen cloths. The bag is made of linen and vegetable tanned calf leather - the colours she loved to wear. She also wore high quality leather bags that are still in good shape and which she passed on to us.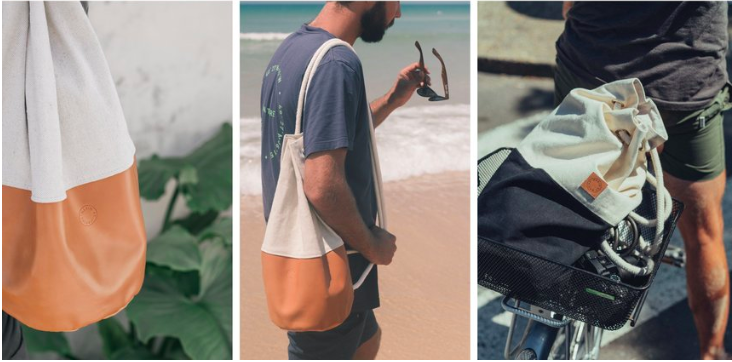 The CROSSOVER BAG is a combination between the Bucket Bag and the Sac Marin. The crossed leather straps are a charming eye-catcher, give your shoulders space to move freely and protect the bag from burglary - a simple and very handy detail.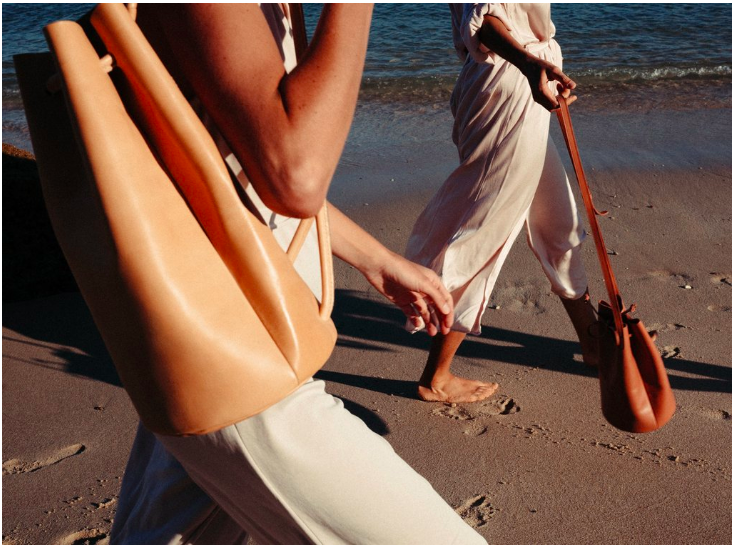 " class="textImages"/>
MyRiveGauche: What else can we expect from Marin et Marine and what are your future plans?
Marin et Marine: We are now working on a handy and elegant Messenger Bag. To us they always look very techy and we want to create a more elegant version that you can even go out with, including a practical laptop case. We are also thinking of maybe creating a weekend bag that you can take on your journey or just on a weekend trip. Let's see. The whole vacation theme "bon voyage" makes us dream. Our focus & credo however is about only creating bags and things that you really need - no "Schnickschnack" as Germans use to say :-)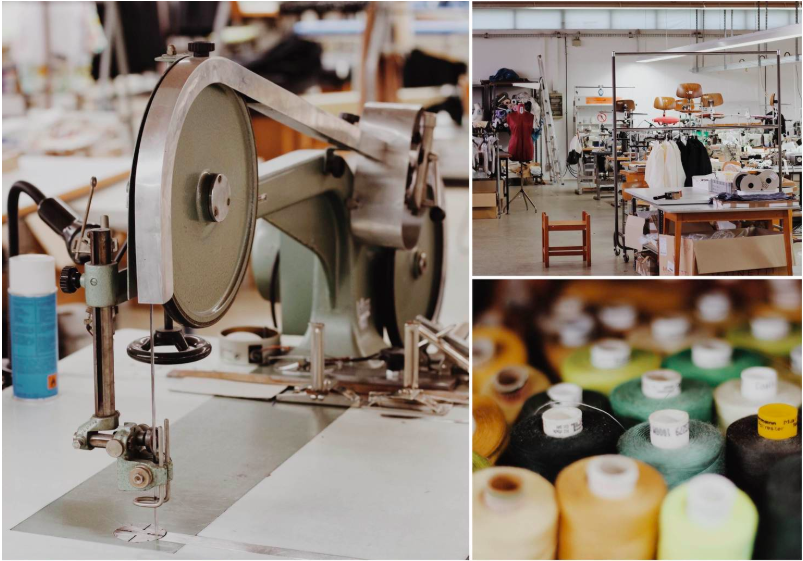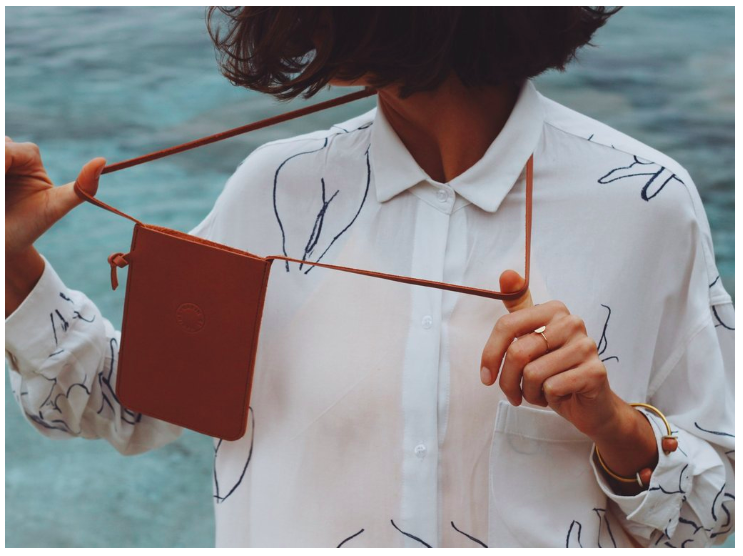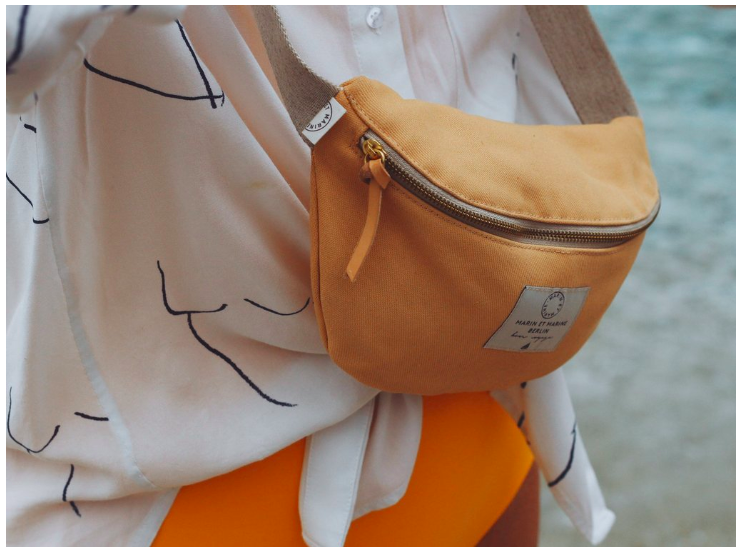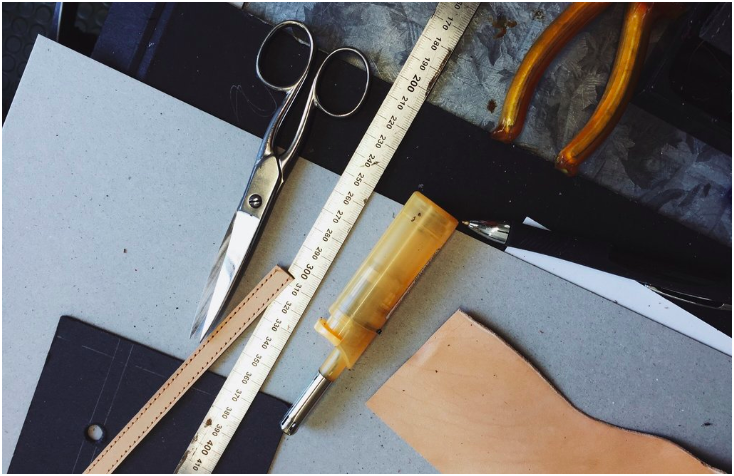 Many thanks, Caroline and Valérie, for sharing your story and taking us behind the scene of your beautiful label!