Last summer I met Chanyu Xu who founded ONO Labs in Berlin and she shared her vision and story behind her young start up.
MyRiveGauche: What inspired you to found ONO Labs and what's the philosophy behind?
Chanyu Xu: My parents owned a couple of restaurants in Germany and I spent the majority of my school holidays helping out in our family business. Entrepreneurship was an essential part of my upbringing. ONO Labs combines my experience as a female founder in the food-tech start up industry for almost a decade and my passion for health and food. "ONO" is Hawaiian for "delicious" and that's part of our brand identity. Women and men have different gender related health needs. Our goal is to accompany women through all life-stages with natural, plant-based, vegan and digitally enhanced health products. Our products are made by women for women.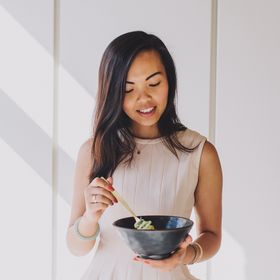 MyRiveGauche: Where does your passion for healthy food comes from?
Chanyu Xu: I developed my passion for healthy food during my first start-up. Long, exhausting working hours, not enough exercise and irregular eating habits pushed my mind and body to extreme limits. I started optimising my daily routines and my eating habits by paying more attention and being more aware of what I'm eating - you are what you eat nevertheless. After a few weeks I felt more awake and vital. Since then I started seeing food differently.

MyRiveGauche: You already launched different start ups within the food industry. When did you feel it was the right moment to venture into supplements and how did you come up with the idea?
Chanyu Xu: In 2013 I started the first food delivery-only kitchen in Berlin. Since then I co-founded two other food delivery start ups. The biggest challenge with fresh food - hot or chilled - is the limited shelf life. There is so much waste in the food industry. It always hurt my "foodie soul". I decided to conquer health & food from a different, more sustainable angle and started working on the idea of food products with longer shelf life. That's when the idea of ONO Labs was born.

MyRiveGauche: The emphasis on natural products and high-quality food sourcing seems more important than ever. What sets apart ONO from traditional (pregnancy) products and where do you get your ingredients from?
Chanyu Xu: Transparency is extremely important for us as we want to create the best products for women. During our 12-month product development process for our first product series ONO NATAL we created an enhanced quality management process. All of our suppliers and raw material are checked twice from independent labs according to the highest German and EU standards. We're working with great suppliers from Germany, some of them are family run businesses e.g. our Bio Chlorella in ONO NATAL 3 is grown and made in Niedersachsen.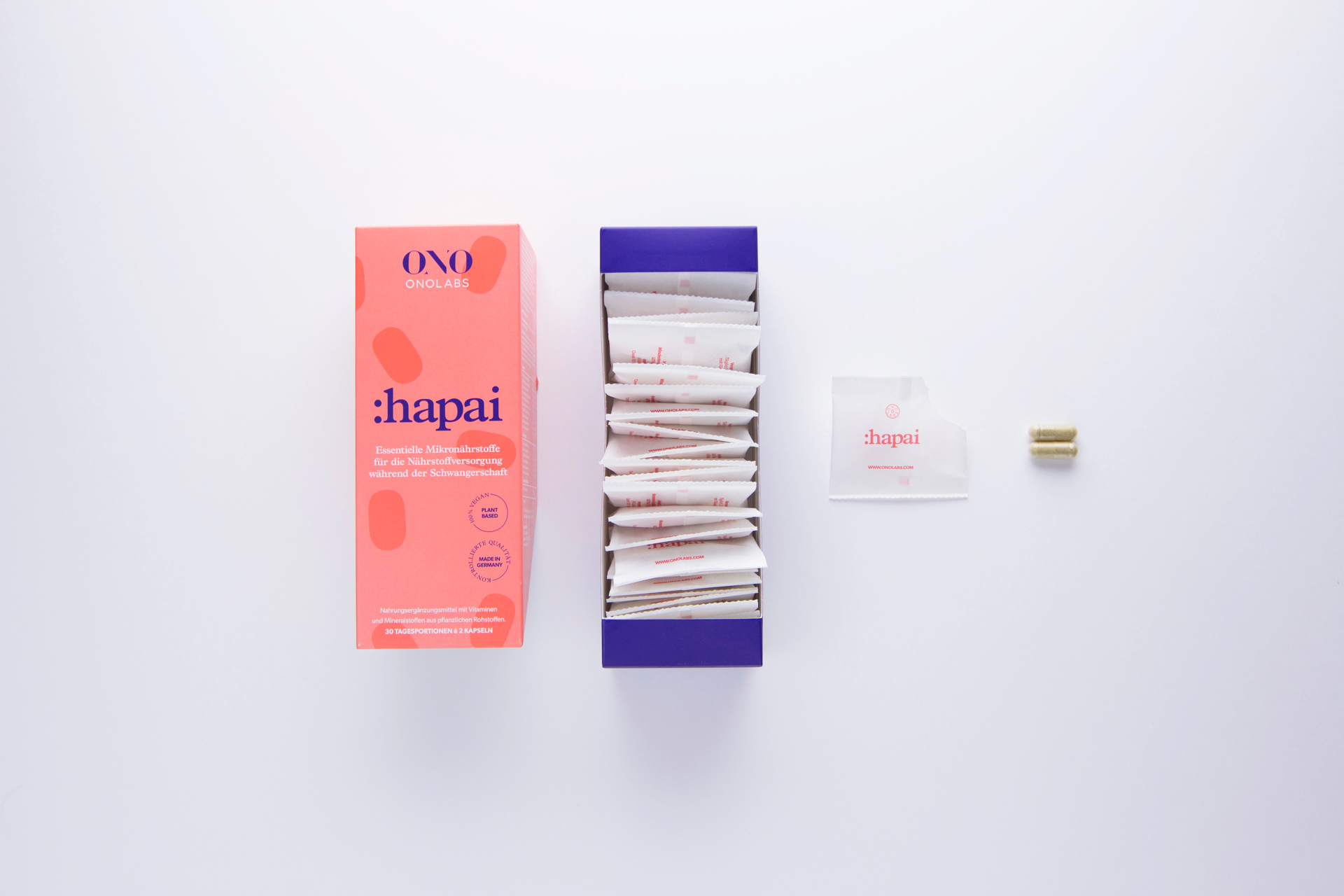 MyRiveGauche: Where do you take most of your inspiration from and how does that reflect in your products?
Chanyu Xu: I am a major foodie, so that will always stick with me and be reflected in the products or ideas I am working on. On top of that I take a lot of inspiration from other great entrepreneurs in the business and make sure to surround myself with strong female leaders and role models.

MyRiveGauche: What makes your pregnancy products so special?
Chanyu Xu: Most women take folic acid as a supplement if they are pregnant or want to become pregnant. This b-vitamin supports the growth of cells and healthy development of the baby. Why take something synthetic if there is a natural alternative? We only create products with ingredients we can pronounce. No preservatives, no chemicals—no exceptions. ONO NATAL is made from real plant-based food packed with naturally occurring vitamins and minerals, just as Mother Nature created them. The folic acid ONO NATAL comes from spinach and buckwheat.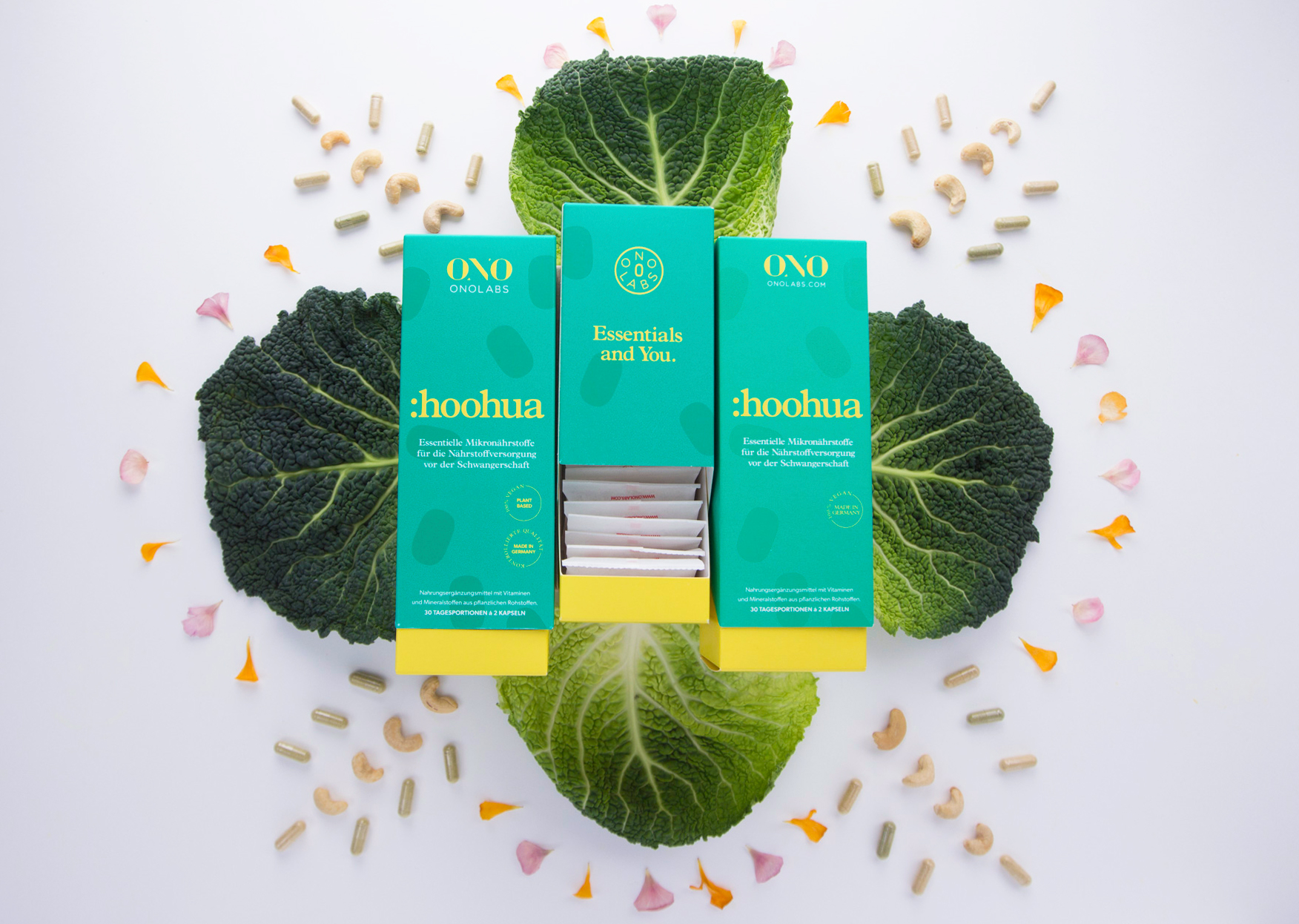 MyRiveGauche: What do the different names of the products stand for and what is the difference between the three products (Hoohua-Hapai-Ohana)?
Chanyu Xu: All of the products are specifically developed for the "pregnancy journey" in a woman's life. Hoohua means "fertility" and is the first in our product series. It helps to prepare your body with the right amount of nutrients before a pregnancy and contains Maca, which is a superfood and natural aphrodisiac. Hapai is the second product. The word stands for "pregnancy" and the product is packed with all essential nutrients that supports you and your baby. It also contains the superfood Moringa. Lastly, Ohana, this means "family" and its aimed for women after birth. It contains the superfood Chlorella, most commonly known as "green energy".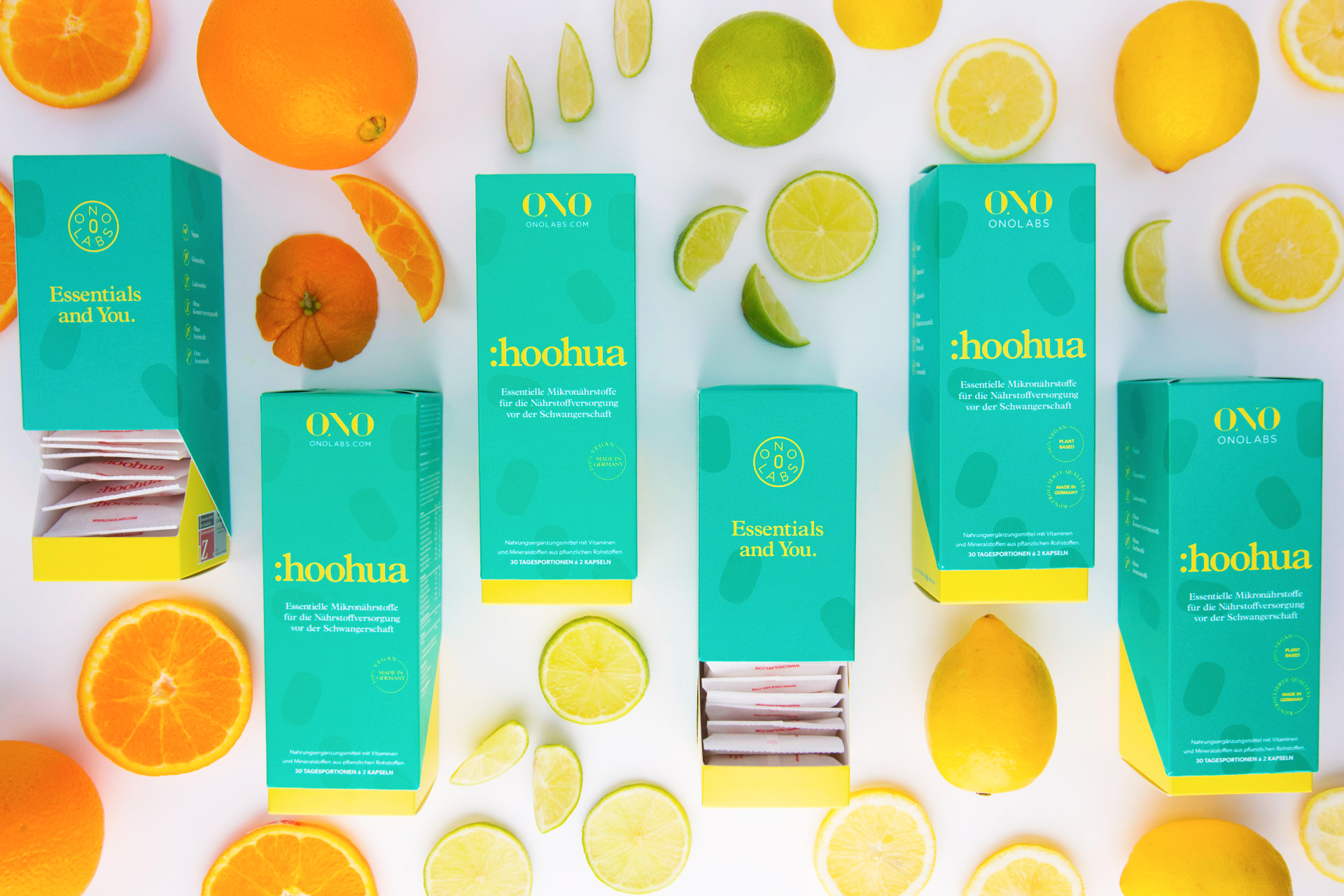 MyRiveGauche: What made you choose Hawaiian?
Chanyu Xu: Weirdly, the word "ONO" has somehow always resonated with me. To me it sounds nice, well-balanced and overall suitable for food oriented products. When I found out what it means in Hawaiian, it was a no-brainer for me - that's why all the products are based on Hawaiian names.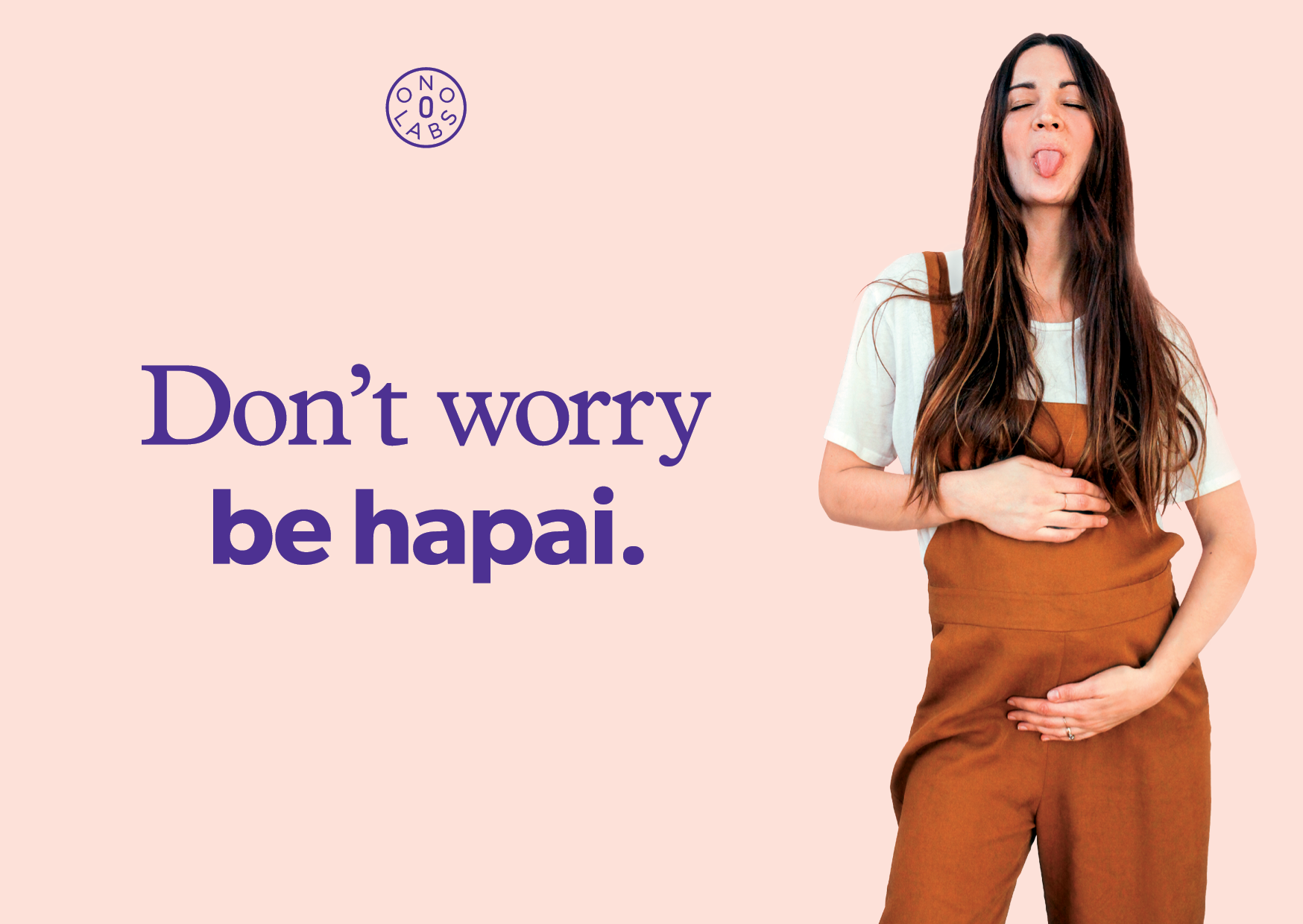 MyRiveGauche: Do you enjoy living in Berlin and would you plan on staying here?
Chanyu Xu: Berlin has been my home for 13 years and I could not imagine a better place to work and live right now. I love this city.
MyRiveGauche: What else can we expect from ONO Labs and what are your future plans?
Chanyu Xu: Our goal is to accompany women through various life stages, therefore we aim to bring out more products to complement the busy lives that modern women live.